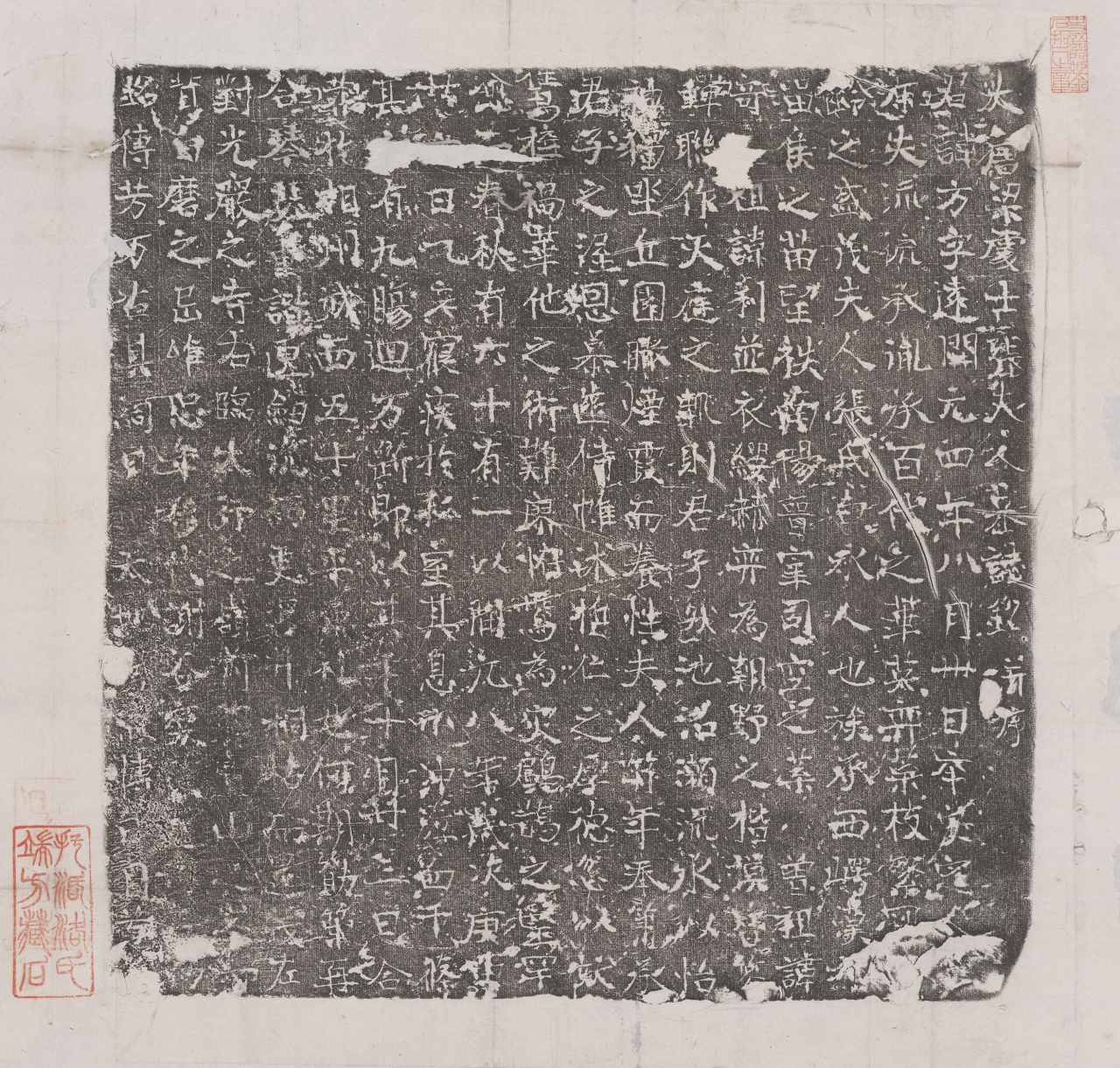 Epitaph of Ms. Liang Chang
Item No. : 5752
Died on September 26 th, 720 and buried on October 23rd.
36.8x36.2 cm
Excavated/Findspot
Unearthed from Anyang(Henan) and was a personal collection of Duan Fang.
Ms. Zhang was a native of Baishui (Gansu) who married a commoner. She was buried with her deceased husband. Their children's names suggest that they were probably not among the social elites.