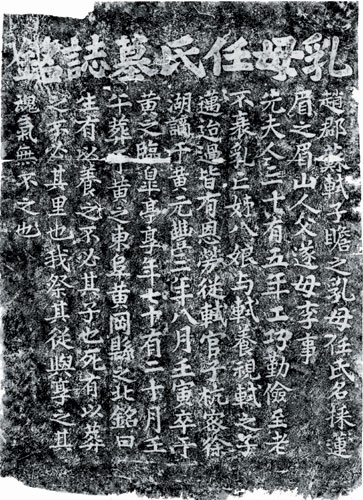 Epitaph for the Wet-nurse Jen
Item No. : 09924
A.D.1080,Northern Sung dynasty
Gross height 89.5,gross width 64.0 cm.
Excavated/Findspot
Excavated in Huang-Kang-hsien,Szechwan.The rubbing is based on a replica of the original stone made in the Ming dynasty.
This inscription was composed and handwritten by Su Tung-p'o. Wet-nurse Jen, the tomb occupant, foollowed her mistress into the Su family, where she got married and nursed Tung-p'o and his sister. She also attended to Tung-p'o's three sons and one grandson. This inscription enables historians to shift their focus from great men to ordinary people.
http://140.109.136.241/showcase_relics.php?area_id=5&registered_id=245791audio guide