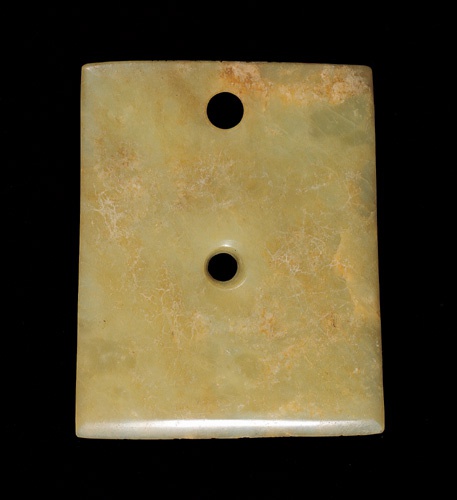 Jade Yueh Axe
Item No. : R009063
2600-2000B.C.
Length 11.3, width 8.5, thickness 0.7 cm
Excavated/Findspot
Tomb M2, Ta-ku-tui, Liang-ch'eng-chen, Jih-chao, Shantung
There were nine objects excavated from tomb M2 of Ta-ku-tui, most of which are black or grey pottery. The jade axe was found on the right side of the pelvis of the dead. There are two holes on the axe; the surface was light green and finely polished. Although the axe is plain, it is nevertheless delicately made.