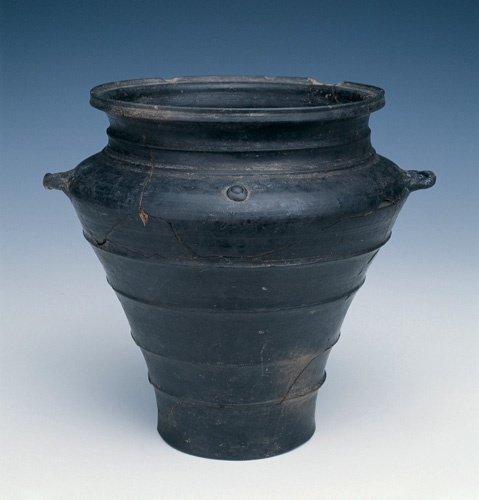 Black Pottery Bottle-shaped Vessel
Item No. : R018005
2600-2000B.C.
Height 17.5, diameter of shoulder 16.4, diameter of mouth 14.2 cm.
Excavated/Findspot
Pit 16, Wa-wu-ts'un, Liang-ch'eng-chen, Jih-chao, Shantung
This object is of the shouldered kuan jug or tsun vessel type. A concave groove appears on the square lip. An incised line decorates the joint of the neck and shoulder. The body looks like bamboo joints below the shoulder. The shoulder is symmetrically decorated with a pair of "ears" with curly rope patterns and rivet decoration.