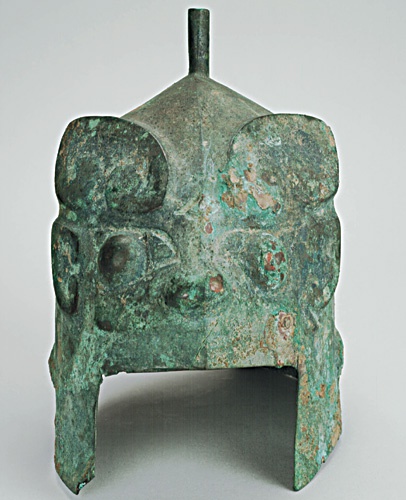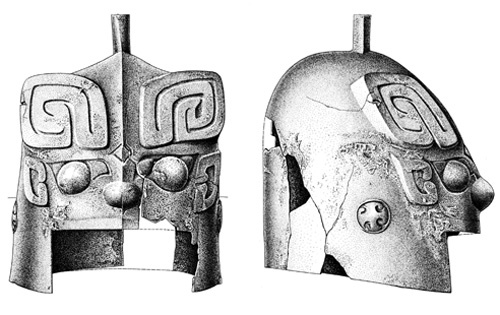 Helmet
Item No. : R015337
Late 14th-mid 11th century B.C.
Height 26.5, maximum diameter 23.0 cm.
Excavated/Findspot
Royal Tomb M1004, Hsi-pei-kang, Anyang, Honan
The excavation of Royal Tomb M1004 yielded a large number of bronze helmets worn by warriors of the Shang. This example is one of the best-preserved pieces among them. The front is decorated with a horned animal mask. The eyes, ears and snout are all raised from the surface. A round boss can be found on both sides, embellished in the center with a whorl pattern. The top has a tubular holder, possibly used to hold decorative feathers.