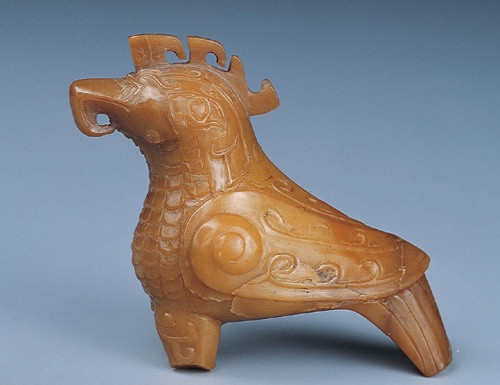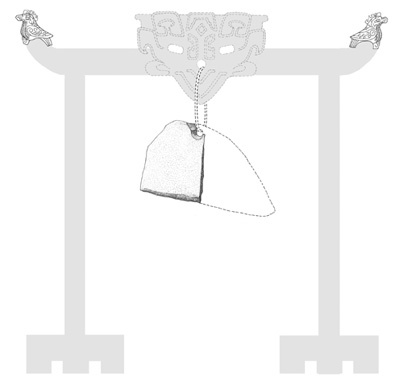 Stone Bird Figurine
Item No. : R010556_1
Late 14th-mid 11th century B.C.
Height 8.6, length 7.9, width 4.7 cm.
Excavated/Findspot
Tomb M331, Hsiao-t'un, Anyang, Honan
One of this pair of sculptured bird figurines was seriously damaged. The bird figurine appears to have a hooked beak and a high-standing comb. Its eyes are shaped like the character "臣 chen." The feathers on its wings are carved out as curled clouds while feathers on its breast are like fish scales. Judging by the shape under the belly, they probably were decorative pieces at the two ends of the hanging bar of the frame used for hanging a chime stone.