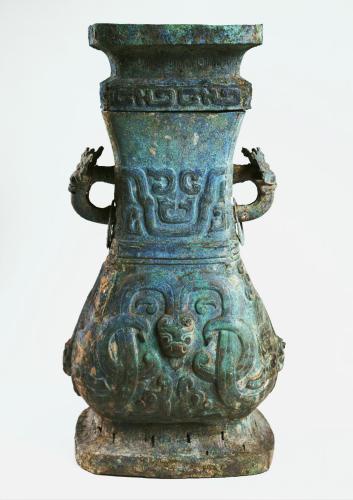 Square Hu Pots with Intersecting-dragon Pattern
Item No. : R019017
771-221 B.C.
Height 63.0 width of belly 33.3 cm.
Excavated/Findspot
Tomb M60, Liu-li-ko, Hui-hsien, Honan
Two almost identical items were found. This pair of hu vessels is long at the neck, bulging at the body, and square at the ring-foot. Two handles are shaped into animal heads with movable rings. Ch'ieh-chu (intertwining-dragons) patterns decorate the neck, and intersecting dragon encircles the body. The exterior of the lid is also covered with patterns.