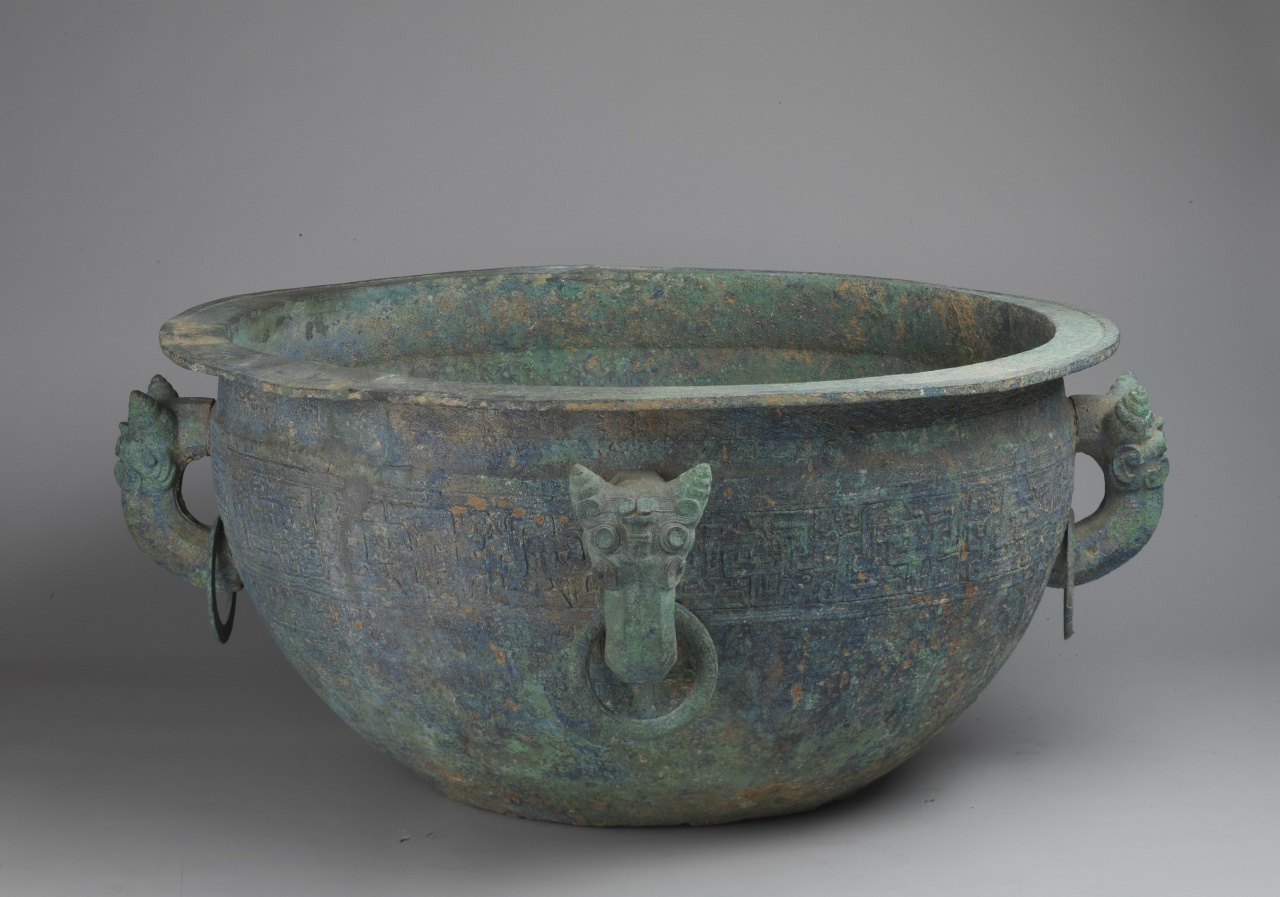 Chien Basins with Coiled Ch'ih Dragon Pattern
Item No. : R020022
Mid 7th century-Mid 6th century
Weight 42.24kilo, Height 37, diameter of mouth 79.2, diameter of foot 37.0cm.
Excavated/Findspot
Liu-li-ko,Huixian, Henan
Materialsbronze
This basin has flared mouth, deep belly, and flat bottom. The four handles are in a design of animal heads with movable rings. A band of geometric patterns is under the lip, while a band of coiled ch'ih dragons appears on the neck and belly, and triangular patterns of coiled ch'ih dragons decorate the lower belly.