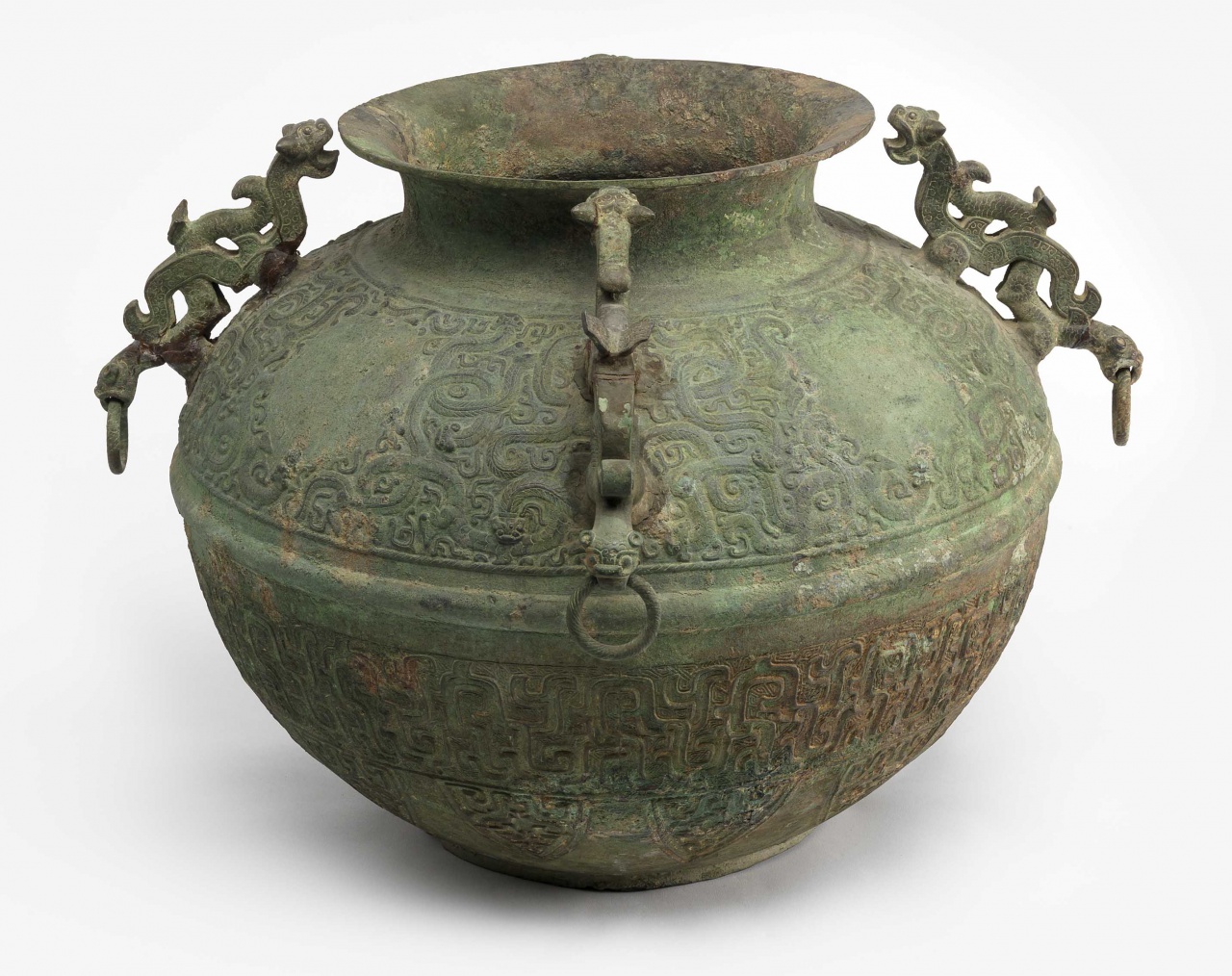 Lei Vessel with Coiled Dragon Pattern
Item No. : h0000285
771-221 B.C.
Height 41.1cm, length 59.4 cm
Excavated/Findspot
Li-chia-lou Tomb in Hsincheng of Honan Province
Lei is used as a wine vessel and water container. Four pairs of intertwined dragons with wings stand on the shoulder of the vessel, each consists of a square-shaped dragon stretching upward and a round-shaped dragon reaching downward with a ring in mouth. A round mark can be seen between each of the handles, which indicates the missing golden dragon inlay piece if to compare with the early rubbing of it. The belly is divided into two parts by convex string patterns; while two kinds of dragon patterns ingeniously cover the upper part, the lower part is decorated with triangle leaves and interlaced serpents.