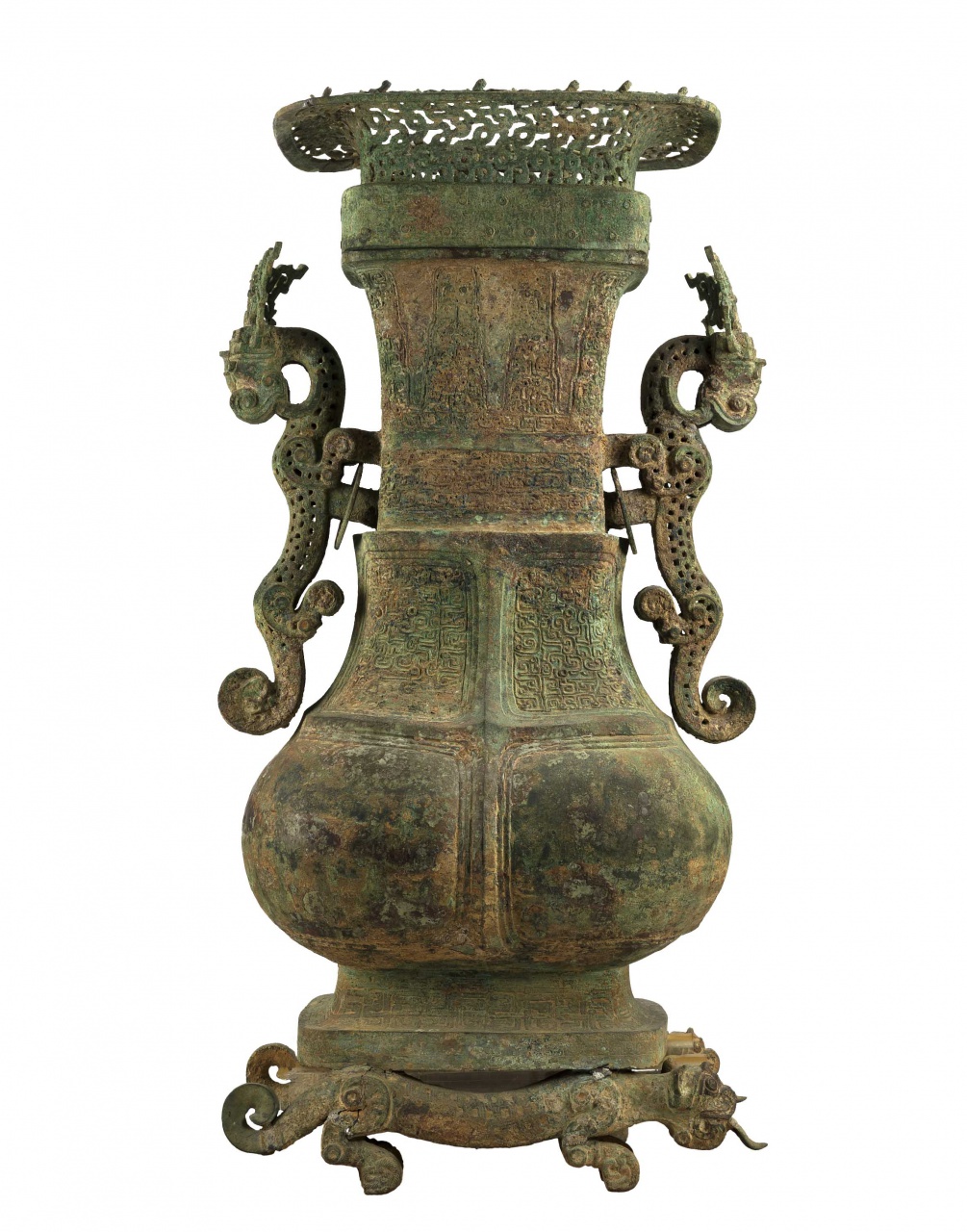 Square Hu Pot with Coiled Dragon Pattern
Item No. : h0000286
771-221 B.C.
Height 88.8cm, length 45.6 cm
Excavated/Findspot
Li-chia-lou Tomb in Hsincheng of Honan Province
This type of hu pots often appear in a pair. Two pairs of hu were found at the Li-chia-lou Tomb in Hsincheng County, namely Square Hu Pots with Coiled Dragon Pattern, and Square Hu Pots with Crane and Lotus Pattern; this object belongs to the former. The hu is finely made with vivid characteristics. On the top is a hollow carving of coiled serpents, and its handles are both shaped into a coiled dragon. On the bottom, a pair of crouching tigers adorns the base. This type of square pots inherits the shape feature of the Western Chou, other examples are the Hu Pots of Song, and the Square Hu Pots with Intersecting-dragon Pattern from Liu-li-ko Tomb M60 presented in the exhibition. The handles of dragons turning heads back and the base of crouching tigers are almost identical with that on the Square Hu Pot with Dragon-shaped Handles and Tiger-shaped Legs from Hsia-ssu Tomb 1 in Hsich'uan County, indicating that they were possibly manufactured by the same workshop.