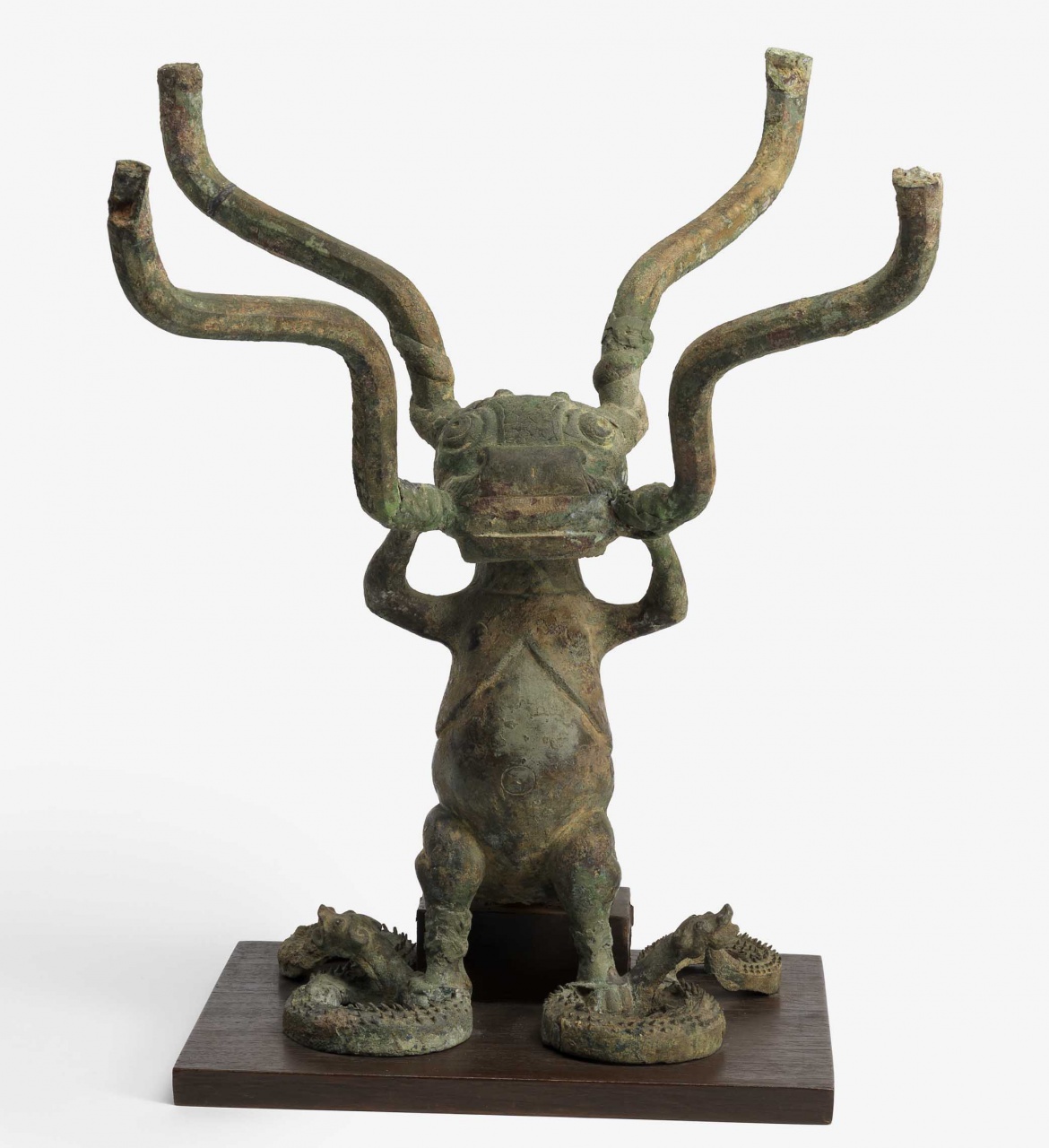 Animal-shaped Stand
Item No. : h0000289
771-221 B.C.
Height 48.4cm, length 37.5 cm.
Excavated/Findspot
Li-chia-lou Tomb in Hsincheng of Honan Province
This unique piece has the characteristics of an animal face with big eyes, opened mouth, and a human body with an evident navel and nipples. The feature is in the squatting gesture with two feet that each steps on a twisted coiled serpent. There are remains of four octagonal prisms curving upward on its head and the upper bearing has been lost, leading to the surmise that it is roughly the stand of a vessel such as the p'an dish. No similar shape of bronze has been found so far.