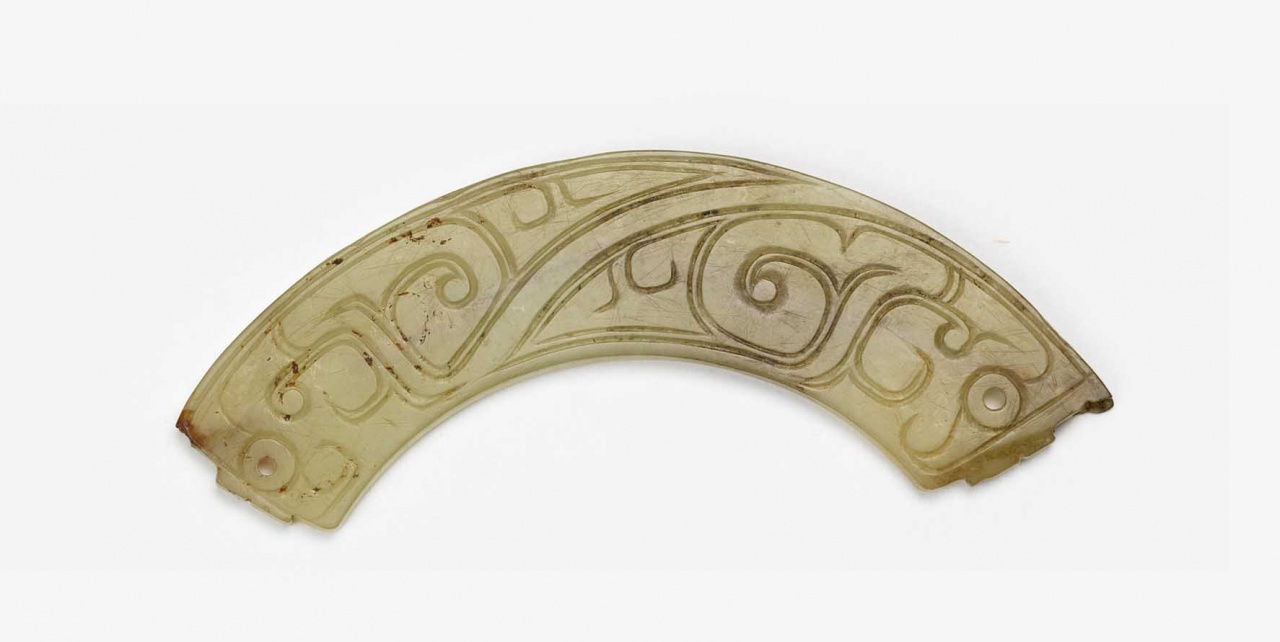 Huang Pendant with Dragon Pattern
Item No. : h0000247-01
771-221 B.C.
Length 3.3cm, width 9.5cm
Excavated/Findspot
Liu-li-ko Tomb Chia in Hui County of Honan Province
Both sides of the pendant are carved with simplified sharp-tail dragon patterns in double incised slashes, with bodies being decorated with spiral clouds, curling across the surface of the pendant. The flanges on both ends represent the dragons' mouths, and the round holes are eyes which also serve as suspension of other accessories. , Its simple and smooth engraving is a remark form in the Western Zhou. The V-shape drilling bored from the two ends of the jade is probably made later with high technique.