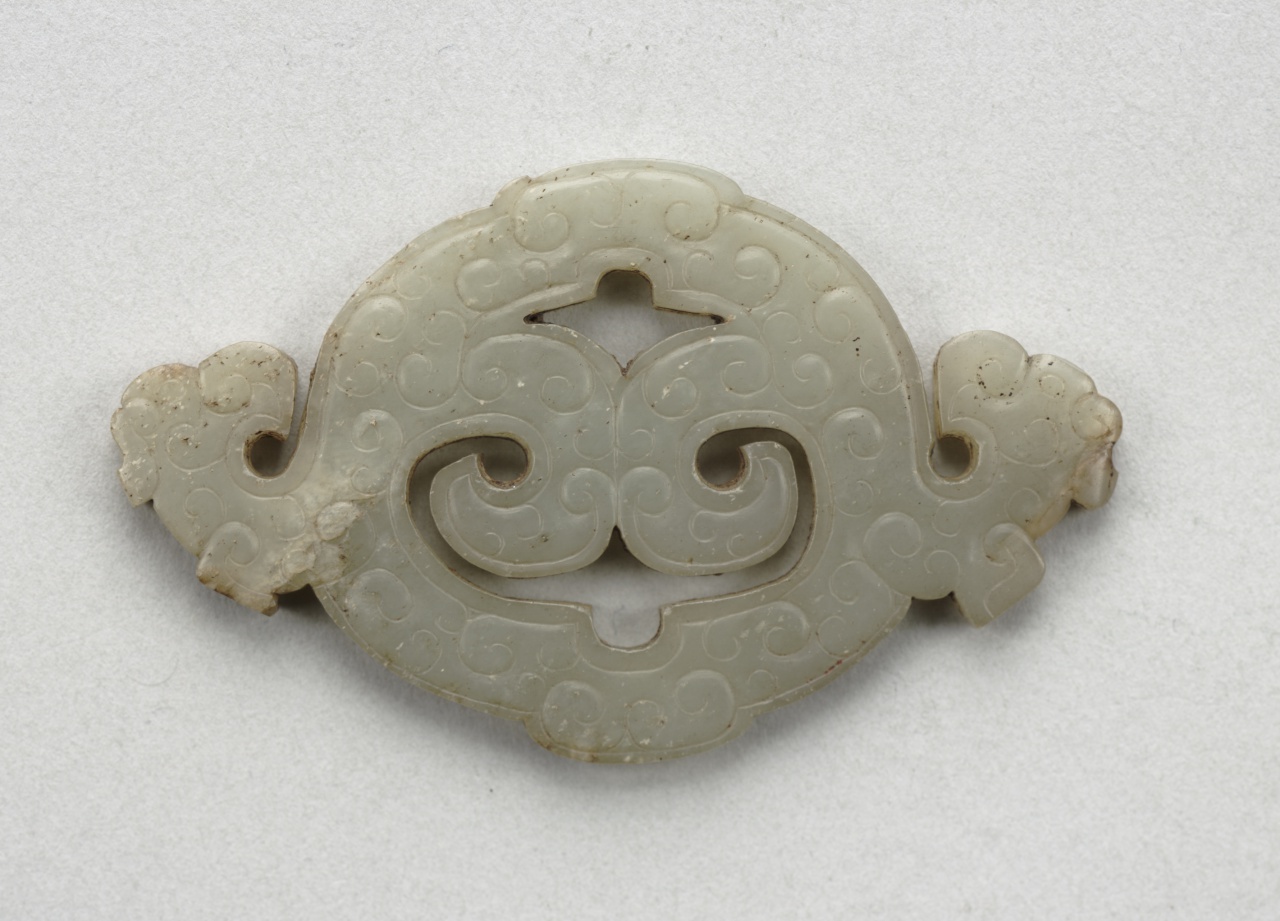 Jade P'ei Pendant in the Pattern of Two Phoenixes
Item No. : R020578
771-221 B.C.
Length7.7, width4.6, thickness0.5cm
Excavated/Findspot
Tomb M60, Liu-li-ko, Hui-hsien, Honan
Materialsjade
The two sides of the pendant turn upward to form the heads of the phoenixes. Their bodies are connected to each other and are rendered in geometrical patterns filled with curling cloud patterns. The patterns on the back of the pendant do not match its shape, indicating that the pendant was remade from an old piece of jade.