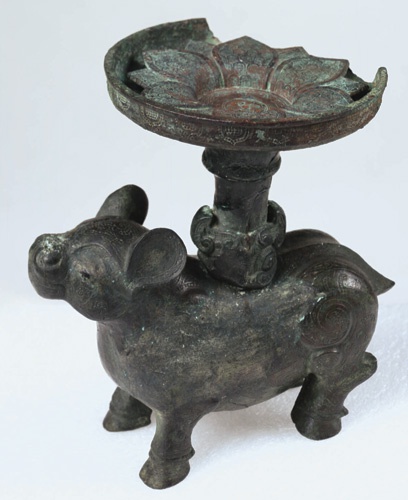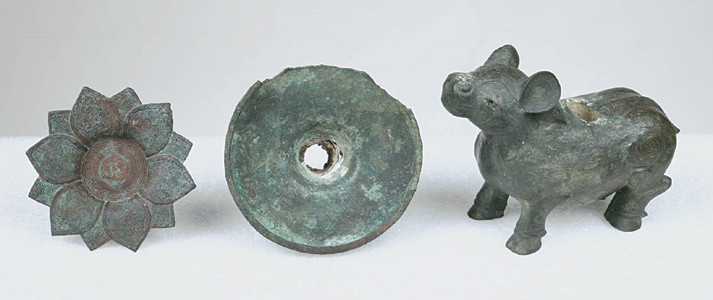 Animal-shaped Tsun Vessel
Item No. : R018596_1~3
771-221 B.C.
Height 12.25, length 19.0 cm.
Excavated/Findspot
Tomb M1, Shan-piao-chen, Chi-hsien, Honan
The structure of this vessel is unique. It is composed of three parts: the lotus-shaped stem, the plate, and the animal. It was unearthed with a base, but we cannot be sure that it was the base of this tsun vessel. The animal stands upright, and raises its head. The plate is roughly in the shape of a tou dish. The hollow stem has lotus petals on the top, and whorl patterns in the center. Some thought this was a wine vessel used in sacrificial rites, but its use is still unknown.