The museum resumes regular opening hours on June 17th (Wed.) 2020. Concerning the ongoing epidemic, we ask for your cooperation with the following containment measures:
Please fill out the "Health Declaration Form" and receive your temperature check at the museum entrance. Those who have forehead temperature higher than 37.5°C (99.5°F), or had overseas travel history / contacted people with recent overseas travel history / experienced upper respiratory symptoms in the past 14 days, are excluded from entry.
Please sanitize your hands with rubbing alcohol provided, and wear a face mask during the entire museum visit.
Guided tours are temporarily closed. The reopening schedule will be decided depending on the epidemic situation.
Group tours resume from June 24th conditionally. Please refer to
⇛
the latest news for details.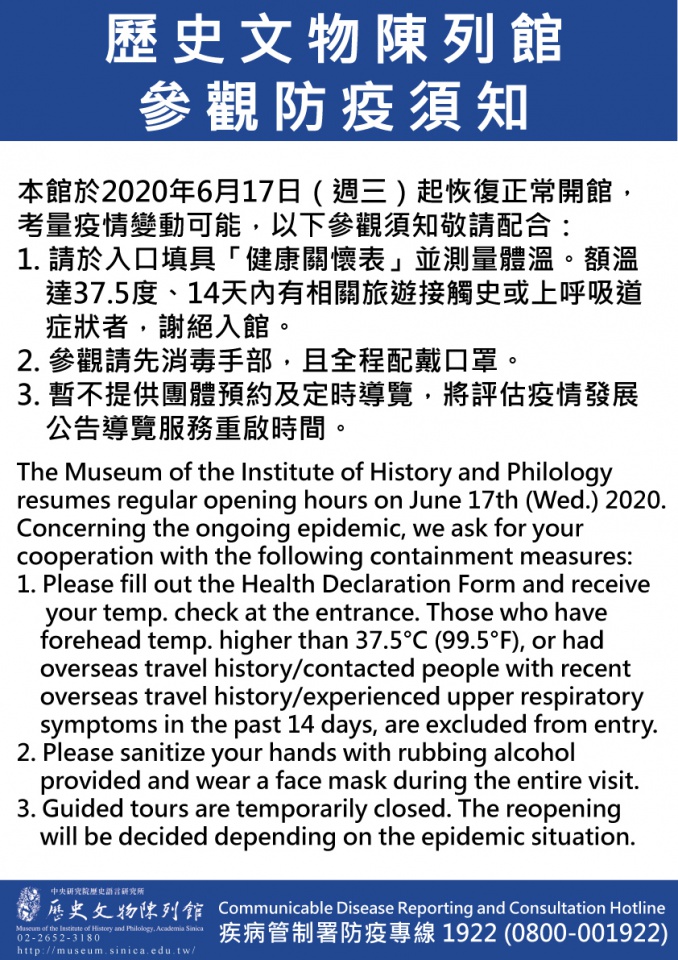 Last updated2020-06-23