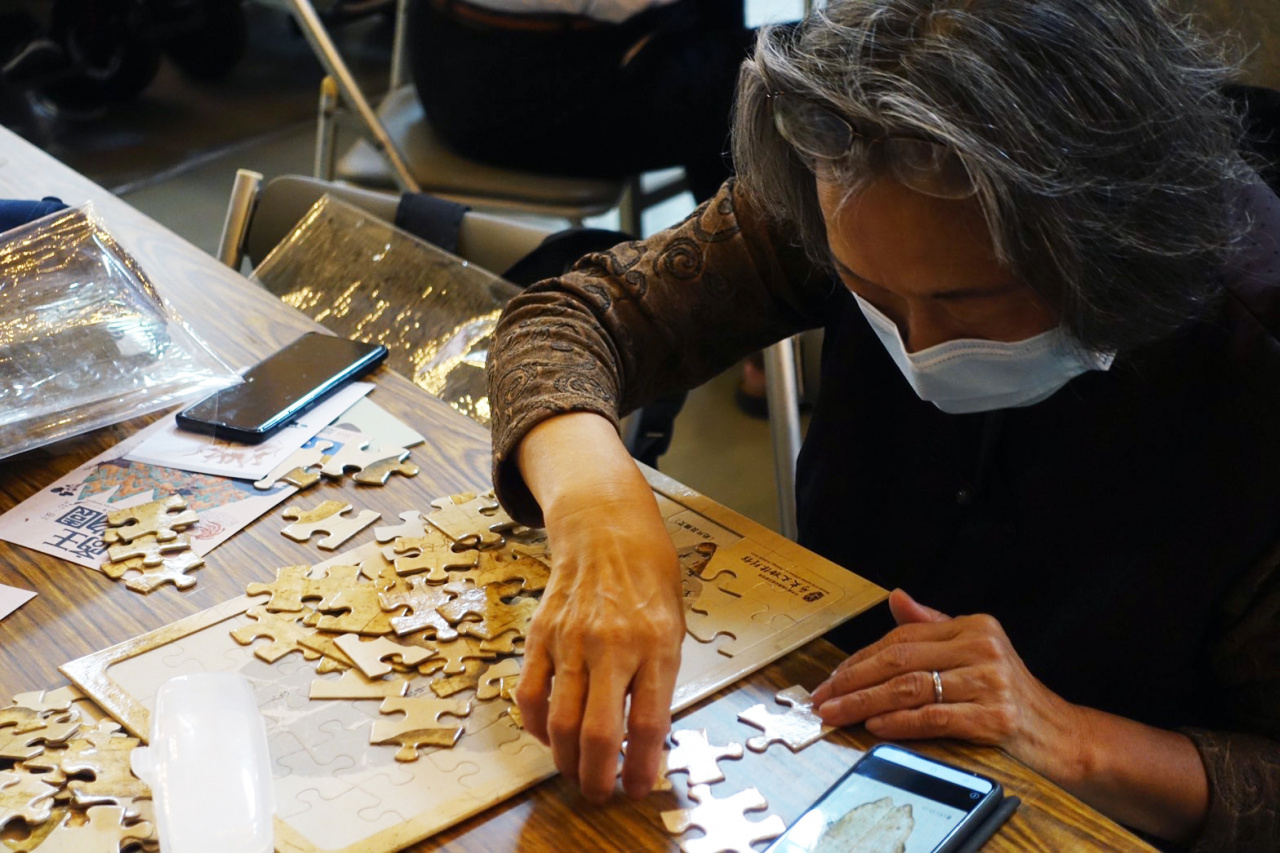 Is it a dragon bone? Or perhaps a medicinal ingredient?
Is it a picture? Or is it text?
Is it a form of divination? Or maybe a record of events past?
Regardless of one's answer, the oracle bones found buried deep within the earth are messages from the ancient Yin-Shang dynasty!
Join us for the "Assembling Oracle Bones, Puzzling Out Secrets" jigsaw puzzle workshop organized by the Museum of the IHP, where you will learn about oracle bone script and unravel ancient secrets of the Shang dynasty by putting together puzzles and experiencing how to assemble oracle bones!
---
⊗Info
Date: December 1 (Thurs.), 2022, 11:00–12:00
Venue: A4 Red Wine Factory, Huashan 1914 Creative Park
Fee: Free
Registration: Online or on-site registration
Registration link:
https://forms.gle/amVKQdbDTQMMWRHh8
This event is open to a max. of 25 registered participants (recommended for ages 10+).
In line with epidemic prevention policy, a mask must be worn for the entirety of the event.
Contact: 02-2782-9555 ext. 825
---
⊗Introduction
Through a slide show presentation that introduces the Yin-Shang oracle bones held at the Museum of the IHP as well as completing the "'Tortoise-shell for Divination' Jigsaw Puzzle" creative craft, participants will be able to experience the putting together of oracle bones. In order to increase the level of interaction and fun, a competition to see who can complete the puzzle the fastest will be held. The top three will be awarded with prizes, a copy of a creative product, and can participate in the "Master of Masters" quiz competition with a prize.
Time

Contents

Remarks and Required Items

5 mins

Are You Ready?
-Gathering together and activity introduction


A computer, projector, and screen for the slide show presentation
25 copies of "'Tortoise-shell for Divination' Jigsaw Puzzle"
Seating for 30–35 people
Several tables (enough for 25–30 people to use at the same time)
Three awards for the fastest puzzlers
One award for the quiz competition



25 mins

Messages from the Ancient Yin-Shang Dynasty
-Slide show presentation introducing "Yin-Shang Oracle Bones Held at the MIHP"

20
mins

Completing the Puzzle and Experiencing the Assembling of Oracle Bones
-Solving the "Oracle Bone Puzzle"

10 mins

Masters Are among the People
-Awarding the "Master of Assembly" to the fastest puzzlers
-The "Master of Masters" quiz competition

Remarks: The event has been tentatively planned for 25 participants. If the number of participants exceeds this number, the above allotted number of minutes and required items will need to be adjusted.