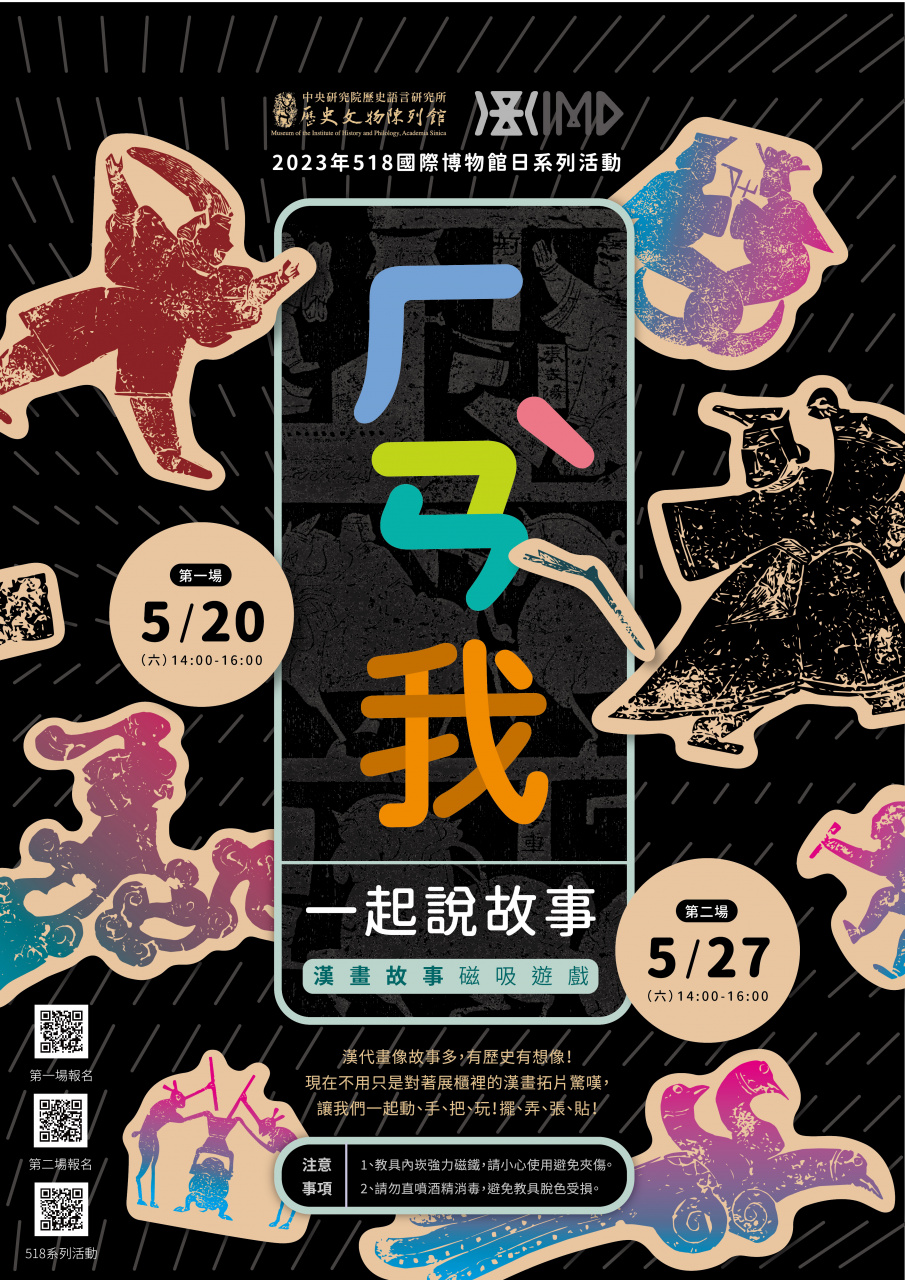 "Lend a Han-d with Storytelling" (5/27)
MIHP Activities for the 2023 518 International Museum Day
A newly created magnet game of tales from Han paintings! A special unboxing and let's play for this year's 518 International Museum Day for a limited number of participants!
Those who share their unboxing experience on the day can receive their very own "Han Heroes/Heroines Gift"!
The seemingly infinite stories within Han paintings are teeming with history and imagination! But you no longer have to just marvel at the images and rubbings from outside of the display case. Let's use our
han
-ds to share these Han tales! The Museum of the IHP has created this magnetic teaching tool for exploring the stories within Han paintings and is two organizing unboxing sessions for visitors from all over to try and then share their experiences. Lend us a
han
-d and let's discover together!
⊗Location: 2F Space for Educational Activities, MIHP
⊗Date: May 27 (Sat.), 2023, 14:00–16:00
⊗Registration Fee: free
⊗How to Register: online or in person at the MIHP
Sessions are limited to 15 participants. (no age limit; participants under the age of 5 are suggested to be accompanied by a guardian)
⊗Dates of Other Sessions:
Session 1: May 20 (Sat.), 2023, 14:00–16:00
Registration Link:
https://museum.sinica.edu.tw/events/159/
Event registration
* Registration is required to participate the activity
Lend a Han-d with Storytelling (5/27)

May 27 (Sat.), 2023, 14:00–16:00

Remaining places : 0

Registration has ended