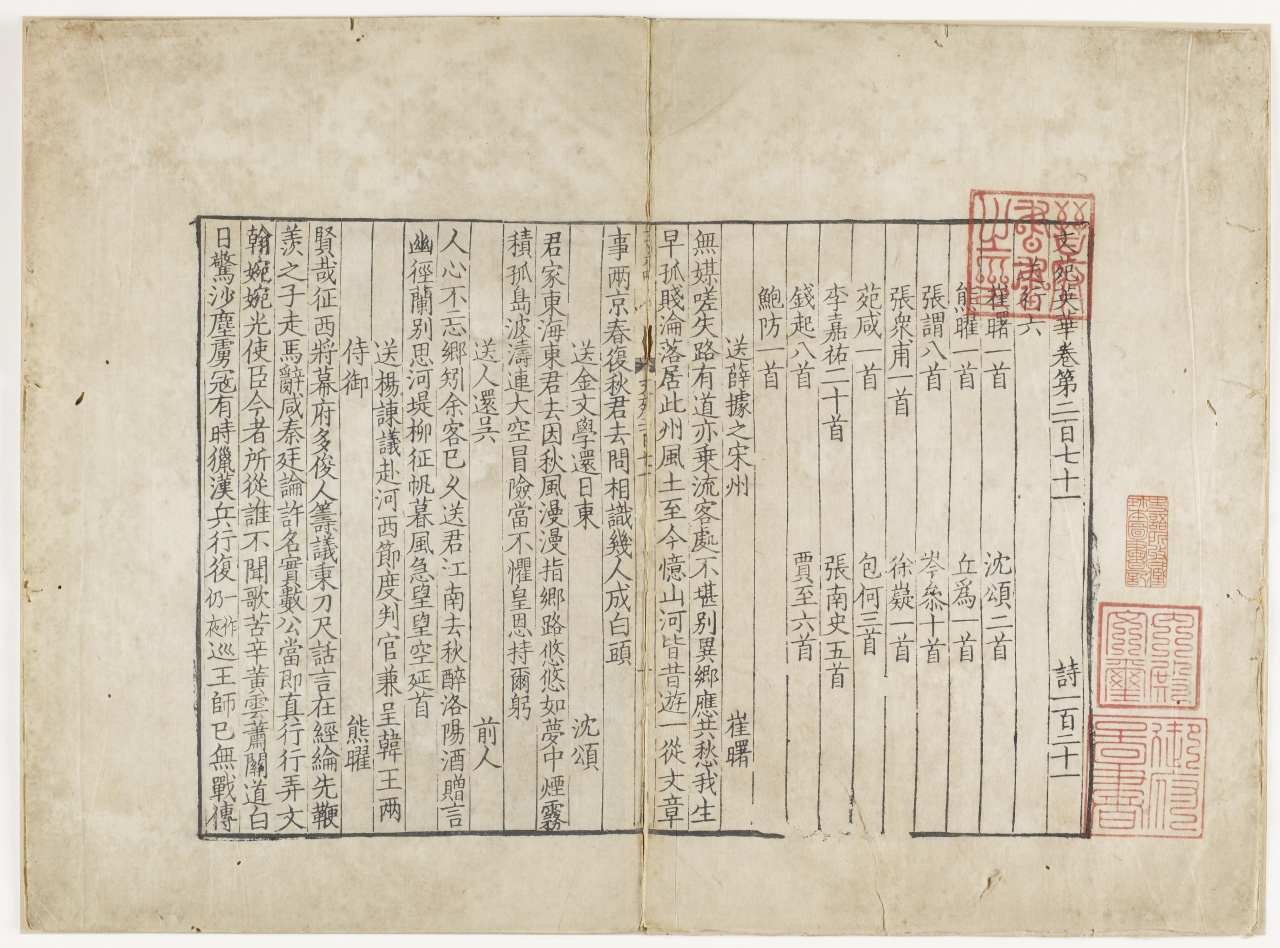 Exhibition date2019/10/02 - 2019/12/29
FOLK LITERATURE

"Baiben (literally Hundred Books) Tang", established in the Qianlong era of the Qing dynasty, was a bookstore specialized in selling manuscripts of librettos. The shop was also referred as "Baiben Chang" in accordance with the owner's family name. In fact, looking back on the history of the spread of folk literature, these manuscript bookstores such as "Bieyie Tang" and "Jujuan Tang" had an equally important role to the printed books. In the old days, steamed bun shops in Beijing also provided rental service to these librettos manuscripts: "Yonglong Zhai," "Yonghe Zhai," and "Xinglong Zhai" were some of the famous ones. The origin of this business model was uncertain, but surely it existed until the late Guangxu era in the Qing dynasty.
Names and addresses of the bookstores, as well as rental rules, were usually stamped onto the manuscripts, either on the front cover, the last page of the book or sometimes just on one of the pages. They were also similar in function to modern-day advertisements. Here we present these unique seals of proprietorship, as an annex to our collection of seals on the ancient books.