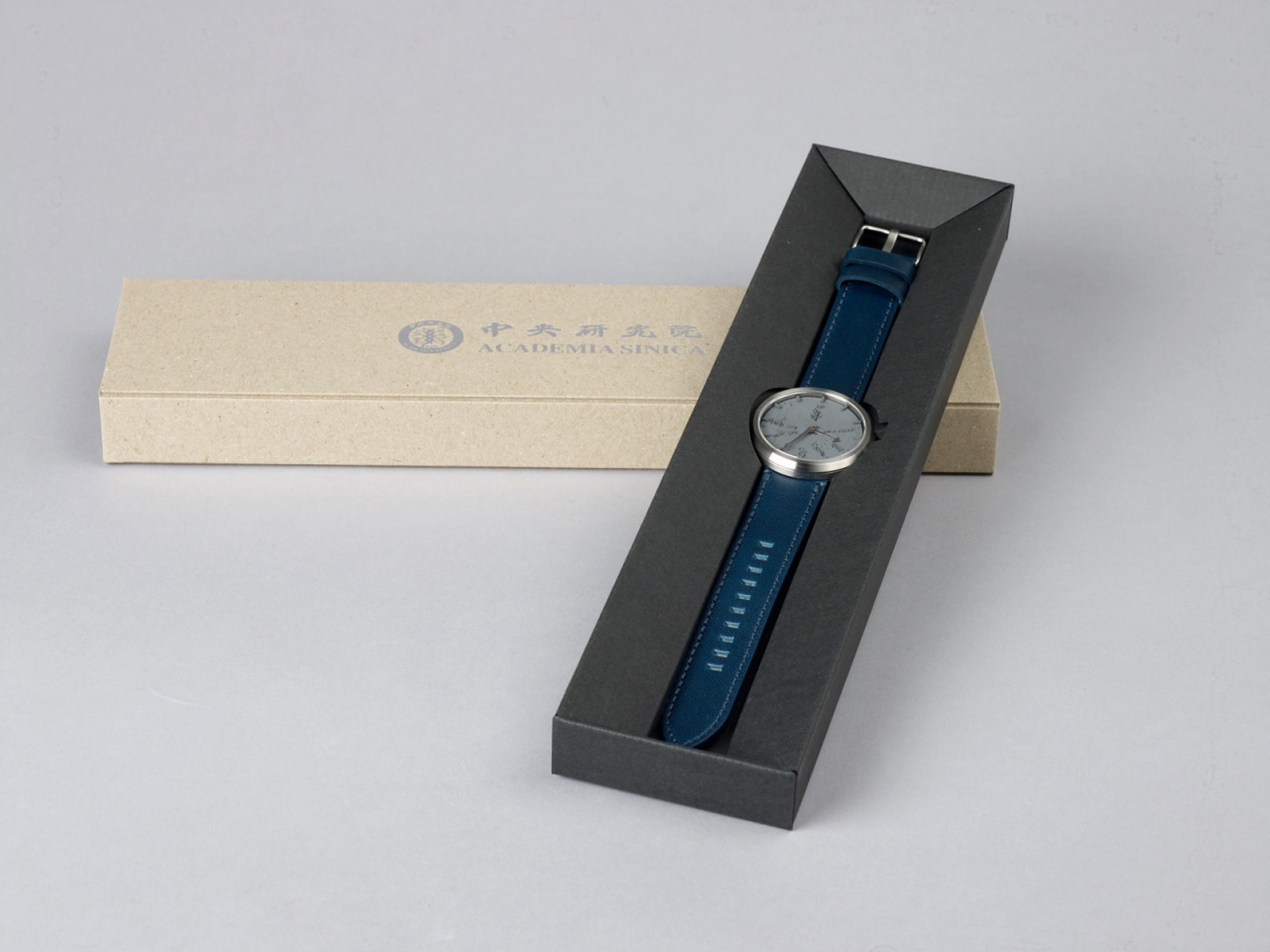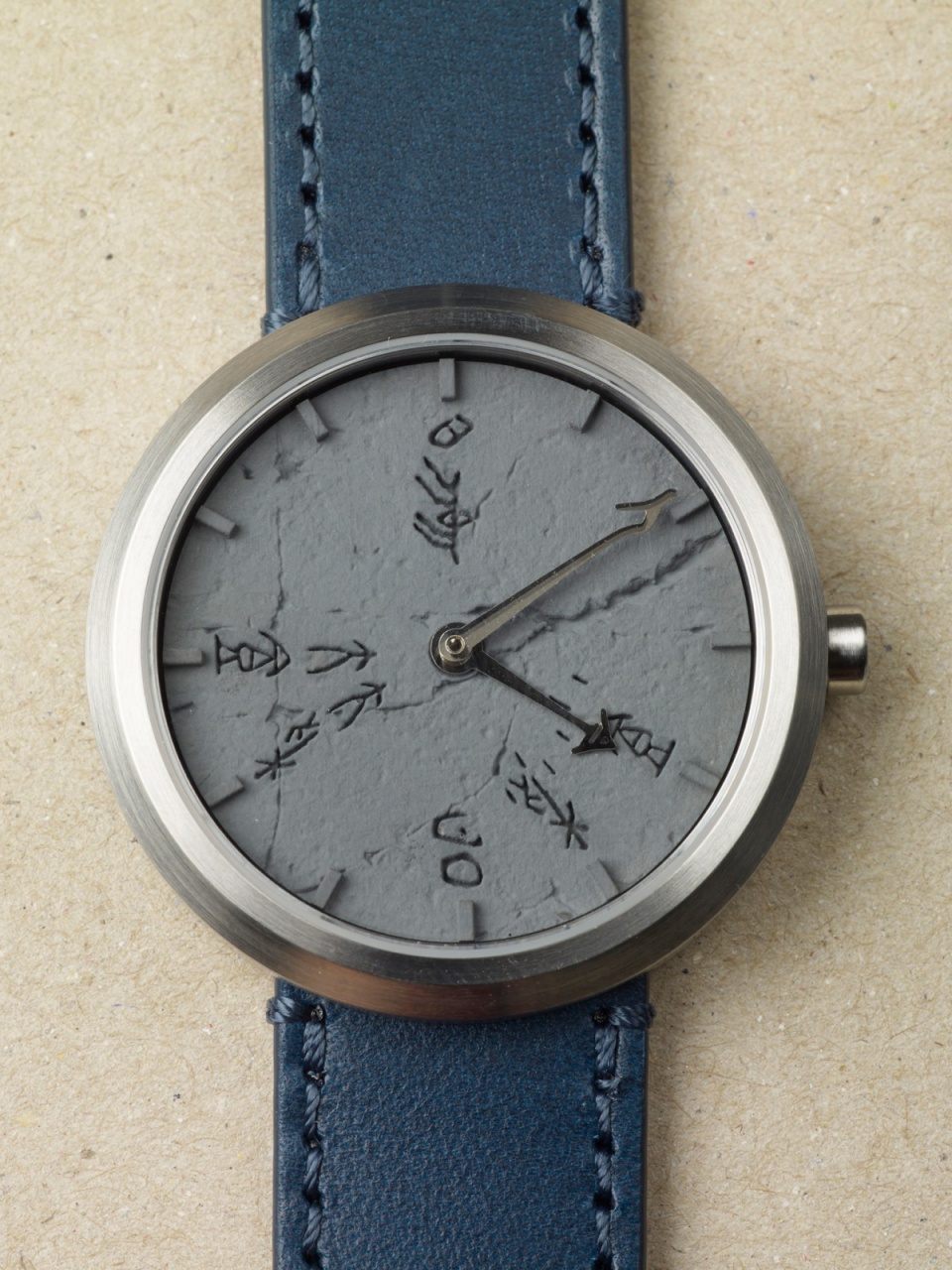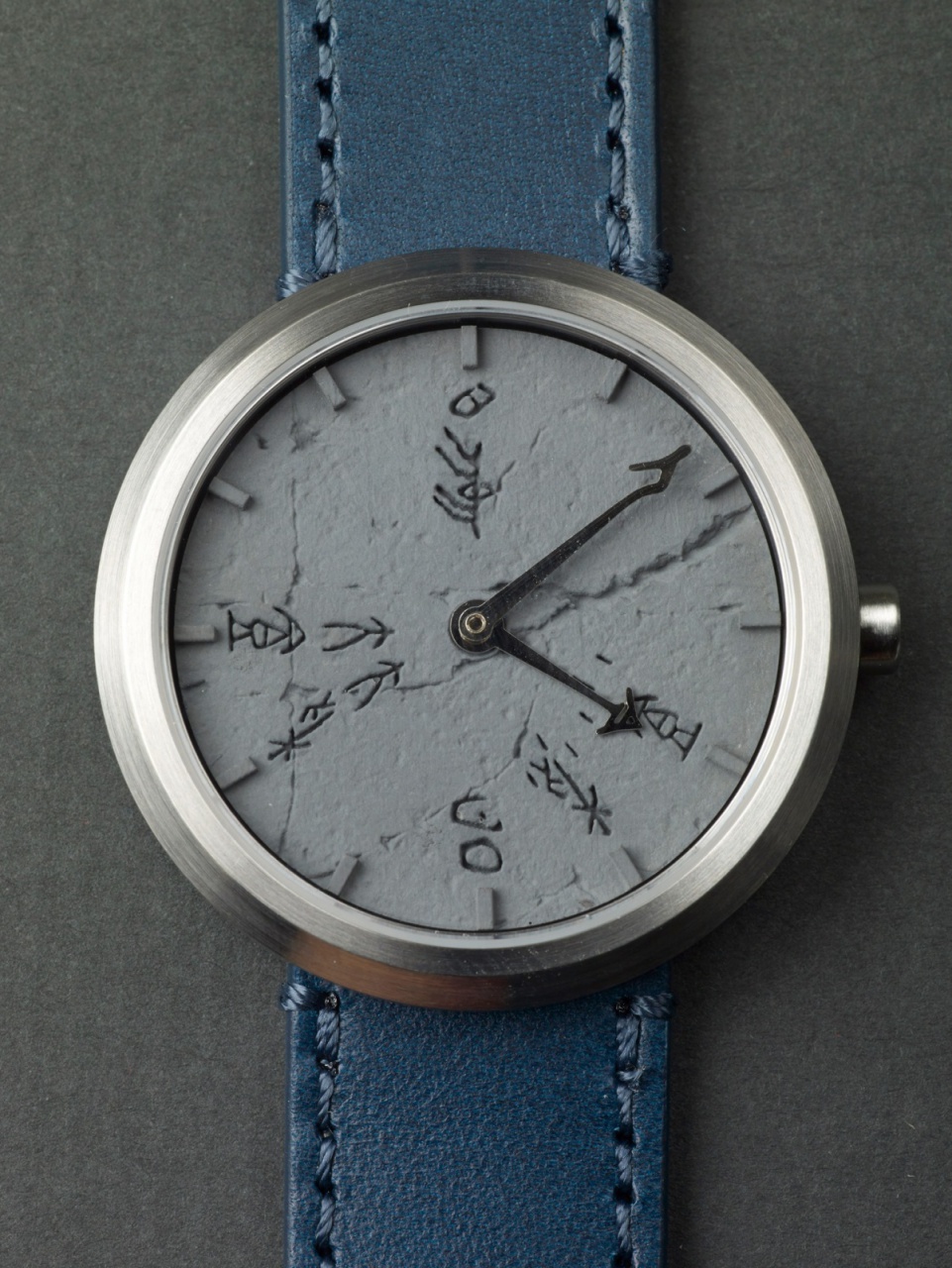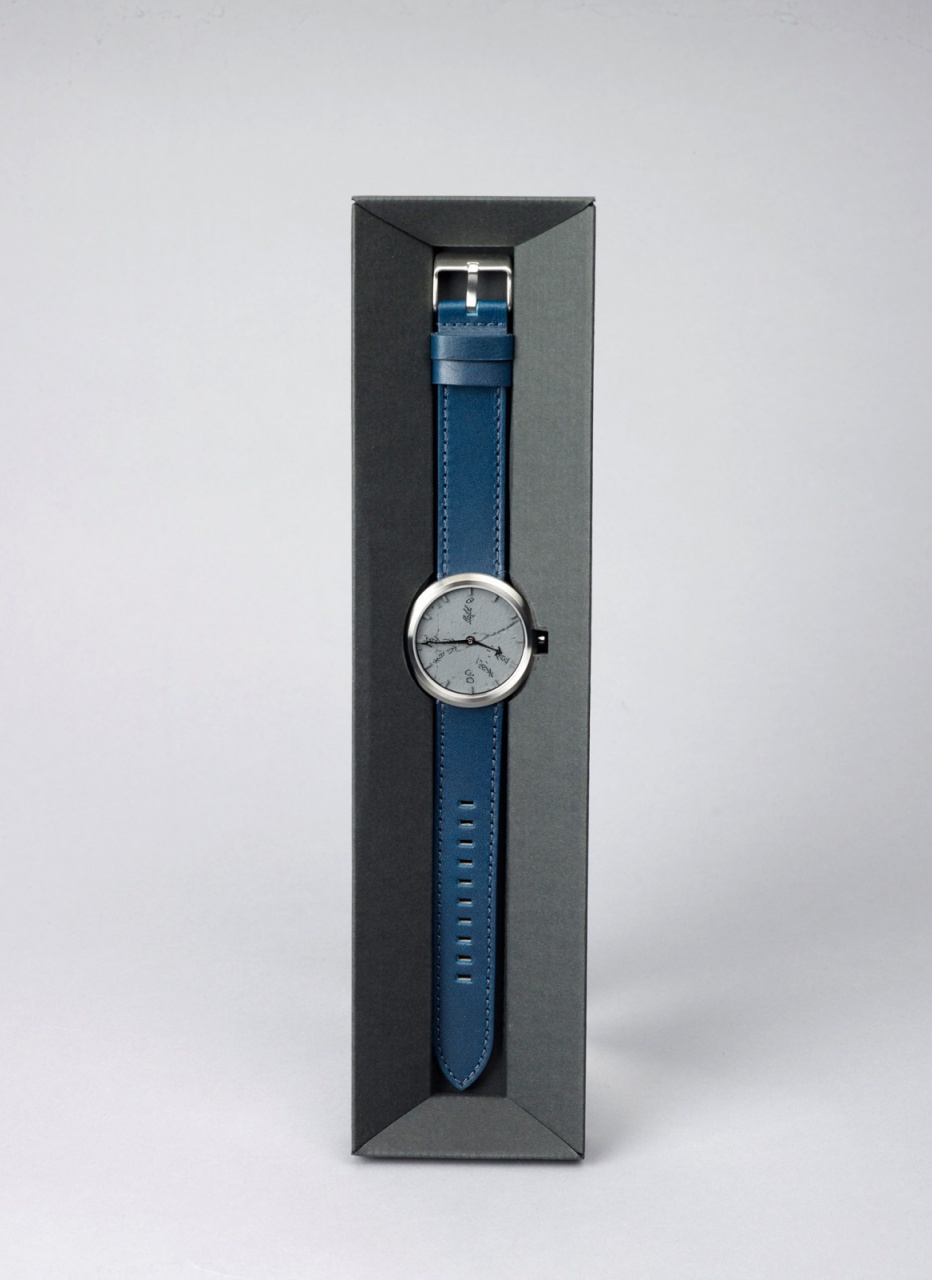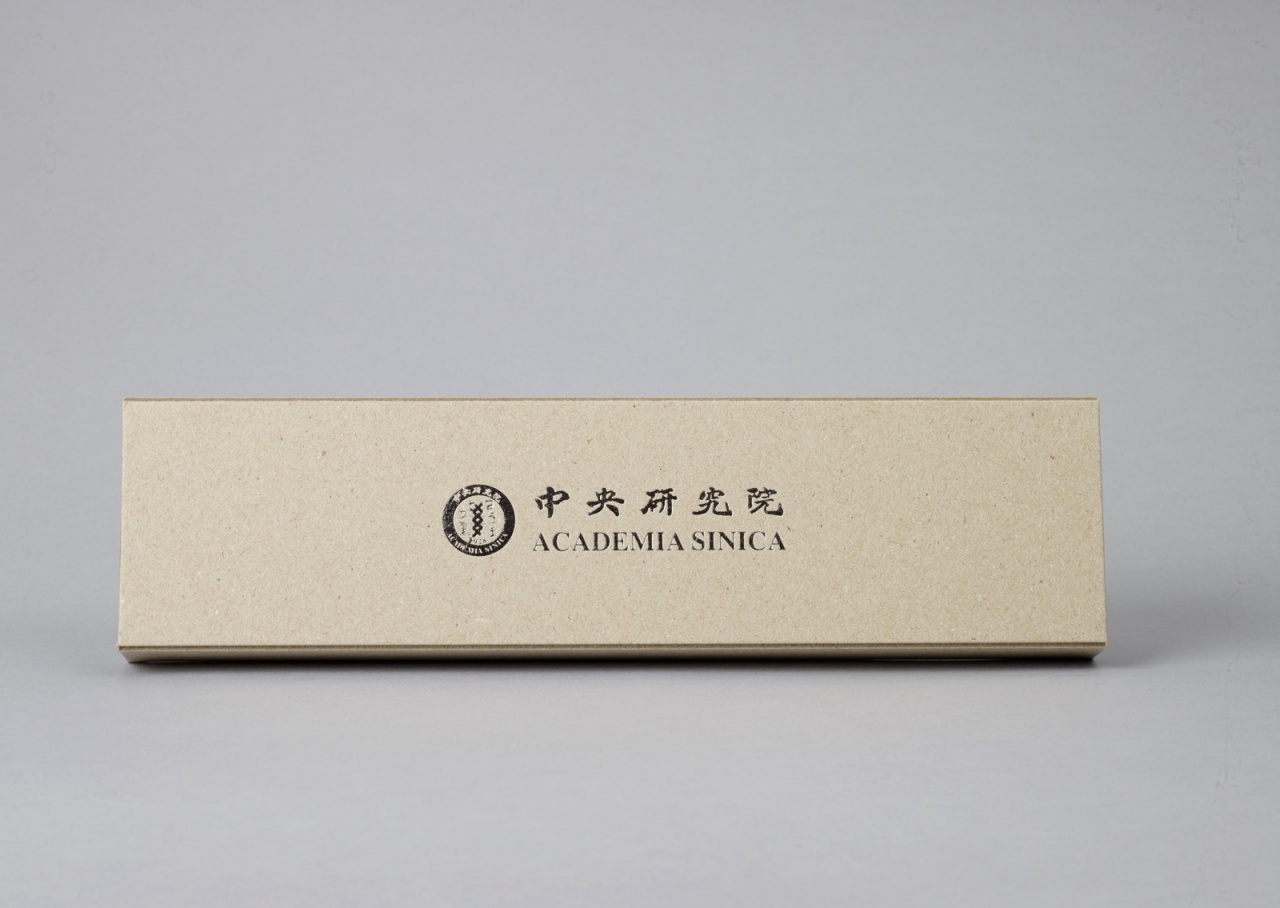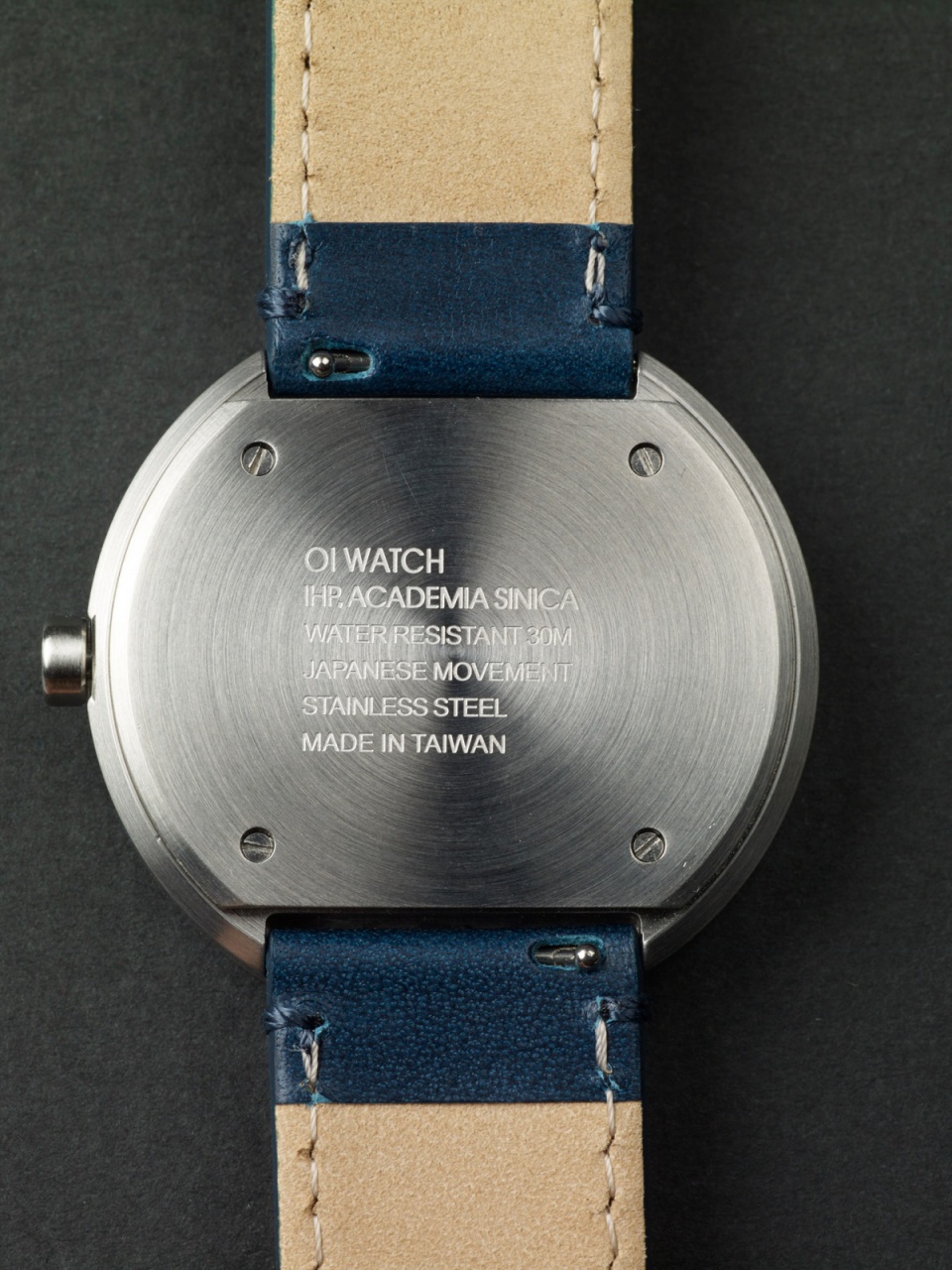 OI Watch
Materials
The design concept harks back to the different times of day (expressions of time) on the Shang oracle bone inscriptions.
The character

(jīn, today) is the hour hand and the character

(rén, human) is the minute hand. The Shang expressions of time and the modern 12-hour clock run hand in hand on this wristwatch surface, weaving the olden days and moments of now.
Dan (daybreak) —Dawn, the time of sunrise.
Da Cai (sunrise color) —Approximately 8 a.m.
Da Shi (big meal) —Approximately between 9 and 10 a.m. (breakfast)
Zhong Ri (midday) —Noon.
Xiao Shi (small meal) —Approximately 4 p.m.
Xiao Cai (sunset color) —Approximately between 4 and 5 p.m.
Price NTD 5,500