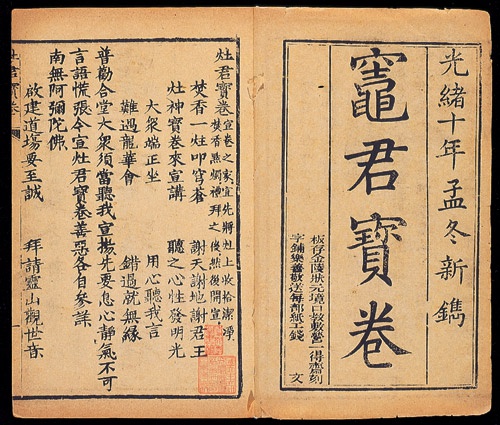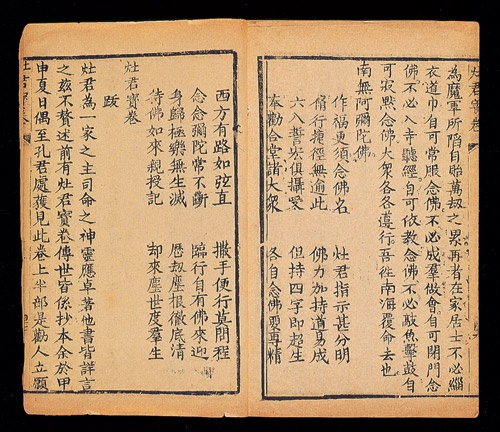 The Precious Scroll of the God of the Kitchen
Item No. : P6-055
A.D.1844, Ch'ing dynasty
Hight 23.5, width 15.0; frame: height 20.5, width 13.2cm.
MaterialsEdition:Woodcut print by the I-te-chai Morality Bookstore, Nanking.
Pao-chüan (precious scrolls) have been popular ever since the sixteenth century. Leaders of popular religious sects have used them to propagate their teachings. The text here, entitled "The Precious Scroll of the God of the Kitchen," published during the Kuang-hsü reign (A.D.1875-1908), was intended to be read aloud to an audience. It contains both religious sanctions and lists of concrete moral guidelines.