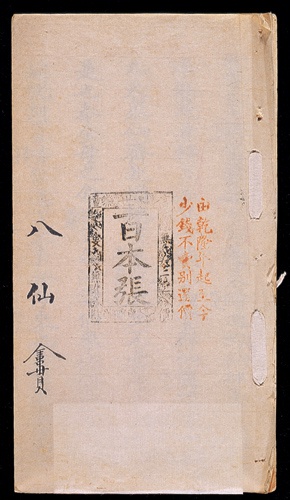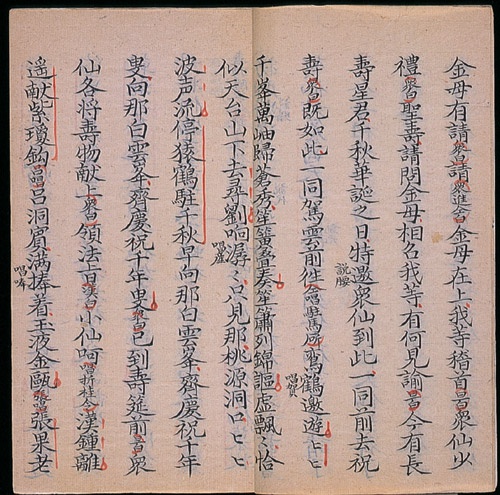 ight Immortals, An Abundant Harvest of Five Crops
Item No. : K1-001
Height 21.5, width 12.0 cm.
MaterialsPublished by
"Hundred Book Chang," publisher of this ch'ang-pen, was an old bookstore that specialized in opera. Located in Peking, the bookstore operated since the Ch'ien-lung period (A.D. 1736-1795). In a tone redolent with the spirit of a proud old bookshop, two lines appear on the title page: "We won't sell at a lower price. No Bargaining."