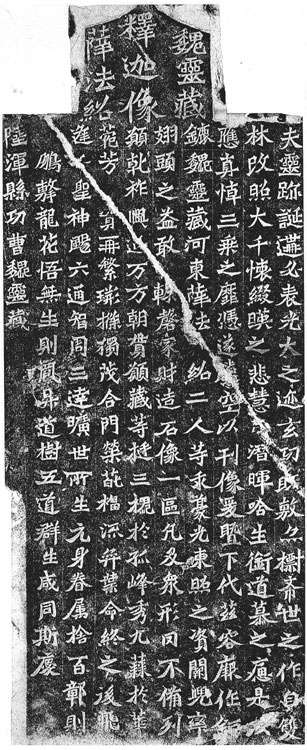 Inscription Recording the Erection of an Image of Sakyamuni in Ku-yang Cave at Lung-men by Wei Ling-ts'ang and Hsüeh Fa-
Item No. : 登錄號:10574
A.D.500-503,Northern Wei dynasty
Gross height 90.5,gross width 36.5 cm.
Excavated/Findspot
Excavated in Ku-yang cave,Lo-yang,Honan
This image of Sakyamuni was made by Wei Ling-ts'ang and Hsüeh Fa-shao. They asked that the merit for this act contribute to the continued success of the state and bring to all the "fruits of prosperity in this life."