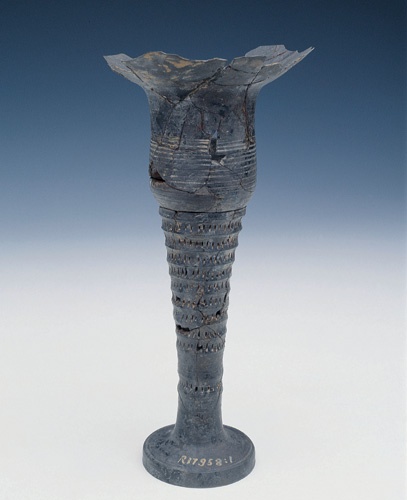 Tall-stemmed Egg Shell Black Pottery Cup
Item No. : R017958
2600-2000B.C.
Height 19.8, diameter of mouth 10.7, diameter of foot 5.5 cm
Excavated/Findspot
Tomb M4, Wa-wu-ts'un, Liang-ch'eng-chen,Jih-chao, Shantung
This is one of the few well-preserved examples of egg shell pottery. The cup and foot were made separately. The incised lines appear on the lower section of the cup. The tall-stem foot includes twelve bamboo joints, ten of which are marked by small triangular holes.
audio guide